"To create something that lasts, the first thing is to want to create something that lasts forever"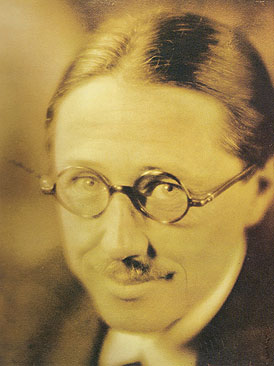 Emile-Jacques Ruhlmann was born in Paris on August 28, 1879 to Alsatian parents that owned a painting and contracting firm. Ruhlmann spent most of his youth learning his father's trade during which time he made contact with several young architects and designers. These contacts would be Ruhlmann's first look into the world of furniture.
In 1907 upon his father's death, Ruhlmann took over the family business. Around 1910, a newly married Ruhlmann had his first experience designing furniture for their new apartment. This was also the first year in which he exhibited his furniture publicly. In 1919 he founded a separate interior design company with Pierre Laurent; the company designed everything from wallpaper to rugs, light fixtures and furniture.
His early designs reflected the Art Nouveau influence popular in France at the turn of the century. Later his influences could be traced to architects and designers creating innovative furniture in Vienna around the time of the First World War.
Although his very early work was quite heavy, apparently influenced by the Arts & Crafts Movement, by 1920 Ruhlmann made clear his distain for the movement. In a magazine interview in 1920 he succinctly stated his case: "A clientele of artists, intellectuals and connoisseurs of modest means is very congenial, but they are not in a position to pay for all the research, the experimentation, the testing that is needed to develop a new design. Only the very rich can pay for what is new and they alone can make it fashionable. Fashions don't start among the common people. Along with satisfying a desire for change, fashion's real purpose is to display wealth." He further stated: "Whether you want it or not, a style is just a craze. And fashion does not come up from humble backgrounds."
His strongest inspiration may have come from the classical design elements and craftsmanship ideals found in 18th century furniture. Ruhlmann would later shape these same ideals into what he called his precious pieces. These pieces, most often occurring between 1918 and 1925 were his favorites. They made use of the rarest woods such as Macassar ebony, Brazilian rosewood, and amboyna burl, usually in combination with each other. Most of the forms were very simple, making use of gentle, almost imperceptible curves. These pieces were most often embellished with ivory; used for handles, dentil, feet, and inlay. The ivory brought a static sense of control to the pieces that made them unique, timeless and extremely elegant in form.
Contrary to popular thought, Ruhlmann did not work with his hands and had no formal training in the making of cabinets or furniture. In fact, all of his work was done by outside cabinet shops until 1923 when he assembled his own cabinetmaking shop.
By 1927, Ruhlmann's shop had grown to two locations employing 27 master cabinetmakers, four finishers, a dozen upholsterers, a few apprentice cabinetmakers and twenty-five draftsmen. While collaborating with his cabinetmakers, he constantly pushed them to not be confined by their craft. He would not accept that any detail of his design could not be executed. Rather he made his cabinetmakers start over and over until they got it right, when he exclaimed "Don't touch a thing, it's perfect."
Ruhlmann's work far exceeded the costly materials and consummate workmanship that he touted. Although his pieces were exorbitant in price, Ruhlmann admitted to a journalist: "Each piece of furniture that I deliver costs me on average 20 or 25 percent more than what I charged for it. Over the past trading year (1923) I have lost 300,000 francs net. The reason for me to resist, to persist in creating furniture that costs me money instead of being profitable, is that I still have faith in the future, and that I run another business with safe return, and whose profits fill up the holes that I am digging in the moon."
Ruhlmann's command over design and mastery of material combinations yielded pieces of furniture that are historically incomparable. His formal elegance made much of the work of his contemporaries appear bizarre in form, and garish with respect to materials and color.
When Ruhlmann learned that he was terminally ill in 1933, he determined to forever protect the name that he had build over a twenty-year period. In his will, he stated that the company was to complete the orders that were currently in-house, and then he ordered the dissolution of the company.
When examining Ruhlmann's furniture, take notice of the subtle use of grain. Ruhlmann was careful not to allow the figure of the wood to vie for attention with the form of the furniture. His two favorite woods; Macassar ebony and amboyna burl both create soft but striking background patterns, without focusing attention on the wood itself. This allowed the veneers to support the design details instead of competing with them.